Challenge period: October 1-31
Prize: Pair of Cattle Baron Ball Tickets
Do you have what it takes to be a Dallas cowboy? Enter for your chance to win a pair of Cattle Baron Ball tickets. Be sure to post your favorite of the bunch on Instagram with hashtag #Dallas52Things and tag @D_Magazine and @cattlebaronsball so we can follow your experience. Each photo is an entry.
#1 Give Thanks for Tailgating at AT&T Stadium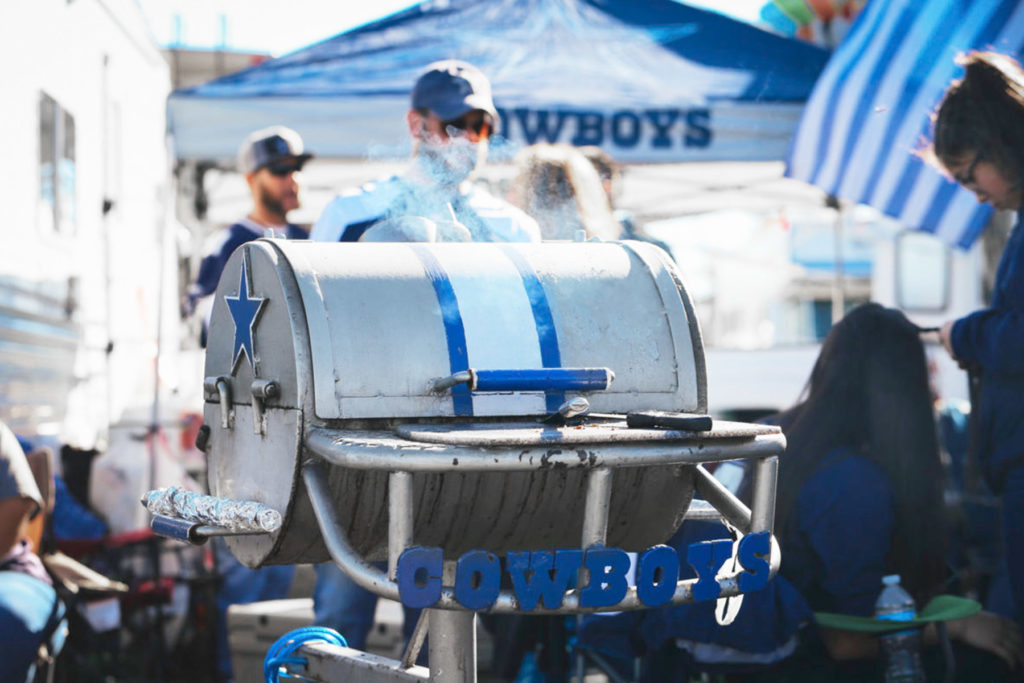 On Thanksgiving, join thousands of fans in the sea of concrete surrounding Jerry World to guzzle beer, toss around the ol' pigskin, and eat turkey. Find the people grilling an entire bird. If you're lucky, they'll share. If you're luckier, the Cowboys might even win.
#2 Take Two-Step Lessons at the Round-Up Saloon
Mosey over to this lively, gay cowboy-themed bar on the Cedar Springs strip and you can learn the boot-scootin' boogie. Free classes run Monday through Thursday and include everything from the basic shuffle to line dancing. Check their website (roundupsaloon.com) for the full schedule.
#3 Go to a Rodeo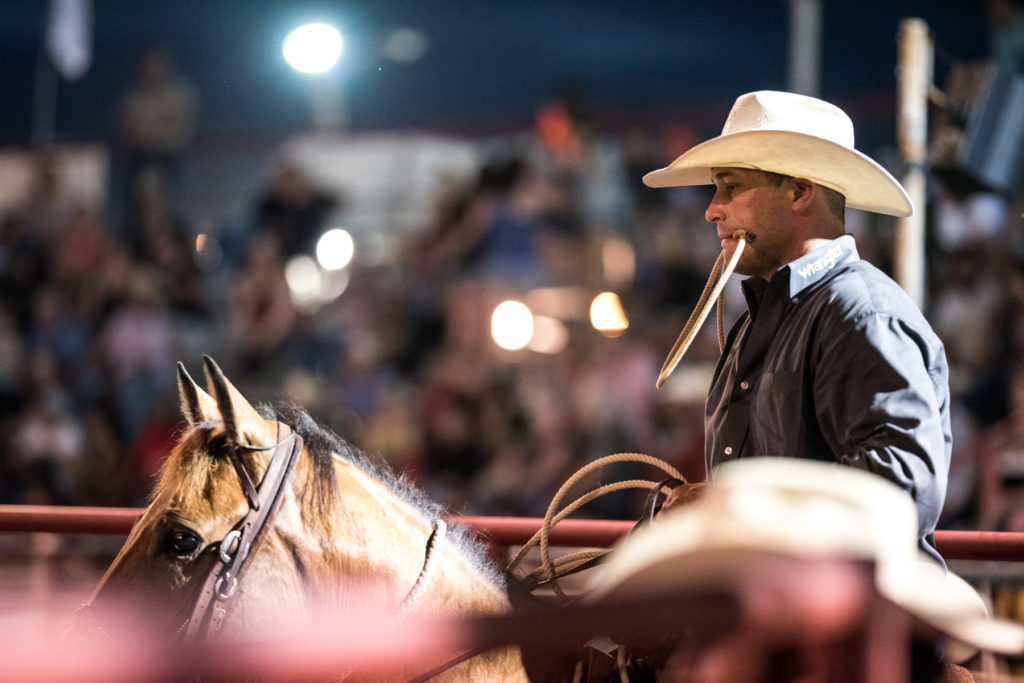 There's an arena for every buckaroo. Got small kids? Take them to the Mesquite Championship Rodeo, where they can frolic in the sawdust every Saturday night from June 2 to August 25. Shopping for a horse? Head to the Fort Worth Stock Show & Rodeo January 18 through February 9. Only care about the money? The American, held in AT&T Stadium at the end of February, is known as "The World's Richest One-Day Rodeo" because of the $1 million side pot that pays out on the final day. Like tricks? Catch the Stockyards Championship Rodeo (and Pawnee Bill's Wild West Show) on weekends at the historic Cowtown Coliseum.
#4 Get a Pair of Custom Cowboy Boots
You can't have this pair. They belong to Don Knobler, perhaps the most rabid Mavericks fan in town. Here's where to shop: Lucchese, Miron Crosby, Pinto Ranch.
#5 Dress Up for Charity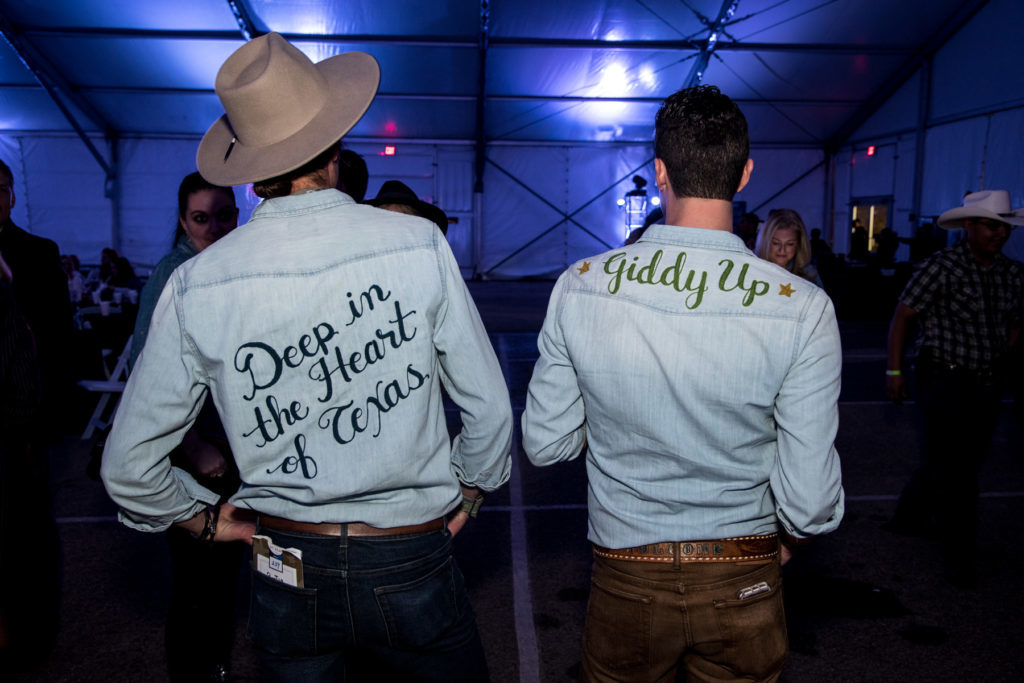 Should you attend Cattle Baron's Ball or the Dallas Museum of Art's Art Ball?
If you inherited your money from a great-grandfather who owned half of North Dallas, then Cattle Baron's Ball.
If you are on the board of an organization with a Flora Street address, then Art Ball.
If you have a $5,000 pair of designer cowboy boots in your closet, then Cattle Baron's Ball.
If you employ an art consultant, then Art Ball.
If someone in your family has a story of drunk dancing with Larry Hagman in the mud in the 1980s, then Cattle Baron's Ball.
If you want to dance awkwardly with Dirk Nowitzki, then Art Ball.
If you are comfortable with the chairs discussing how many millions your family can raise for a local nonprofit, then Cattle Baron's Ball.
If you are comfortable with the chairs discussing the quality of your art collection, then Art Ball.