Challenge period: September 1-30
Prize: A complimentary cocktail + a private mixology lesson + 1 night stay at the Rosewood Mansion
People are always looking for things to do in Dallas, why not turn it into something fun and rewarding. Explore some of Dallas' best events, and enter for your chance to win a night out at the Rosewood Mansion. Be sure to post your favorite of the bunch on Instagram with hashtag #Dallas52Things and tag @D_Magazine and @rwmansionturtlecreek so we can follow your experience.
#1 Do the State Fair Right
Yeah, yeah. There's the Red River Showdown, or whatever politically correct name they've recently cooked up for the Texas vs. Oklahoma tilt. But the State Fair Classic brings two HBCUs, Grambling and Prairie View A&M, to the Cotton Bowl. The high-stepping halftime show alone is worth the price of admission. This year the game is September 29.
#2 Watch a Fight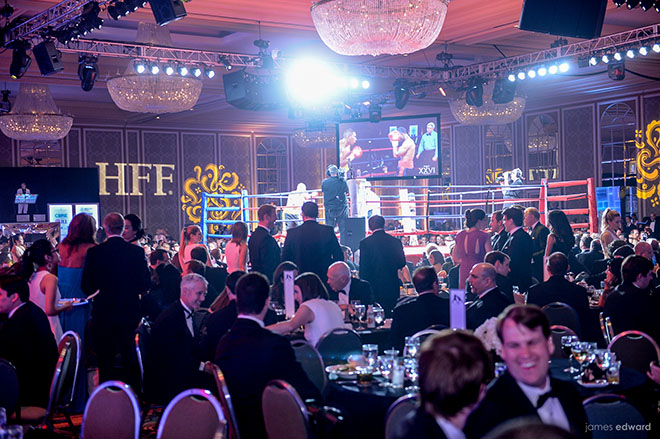 Dallas has three great fight nights, each with its own distinctive character. All you need to do for this challenge is take a picture of the venue, easy enough right?
FightNight
Hilton Anatole, April 26
The Real Estate Council fundraiser brings in actual professional boxers for a swanky affair that includes dinner and casino gaming.
The Ticket Fight Night
The Bomb Factory, August
Listeners of Sportsradio 1310 AM (and 96.7 FM) square off in bouts that are neither sweet nor scientific. It's a great venue, though, and admission is free.
Guns & Hoses Boxing Tournament
Allen Event Center, September
Cops and firefighters punch each other in the face to raise money for fallen first responders. The brawlers are intense if sometimes inept.
#3 Catch a show Underground in Deep Ellum
Dallas is home to a Tony Award-winning regional theater (Dallas Theater Center) and plenty of chances to catch touring Broadway musicals. But to experience the real pulse of the local theater scene, head to the Undermain Theatre, where founder-artistic director Katherine Owens and founder-executive producer Bruce DuBose have been producing theater on the leading edge of the avant-garde since 1984.
#4 Walk the Runway at the Oak Lawn Halloween Block Party
There is a pretty straightforward way to make sure your customized costume stands out from the hordes of Halloween enthusiasts at the Oak Lawn Halloween Block Party. Just hop on the runway running through the center of The Strip on Cedar Springs and strut your stuff. Or just send in your Halloween best.
#5 Get Blown Away By the Symphony's Organ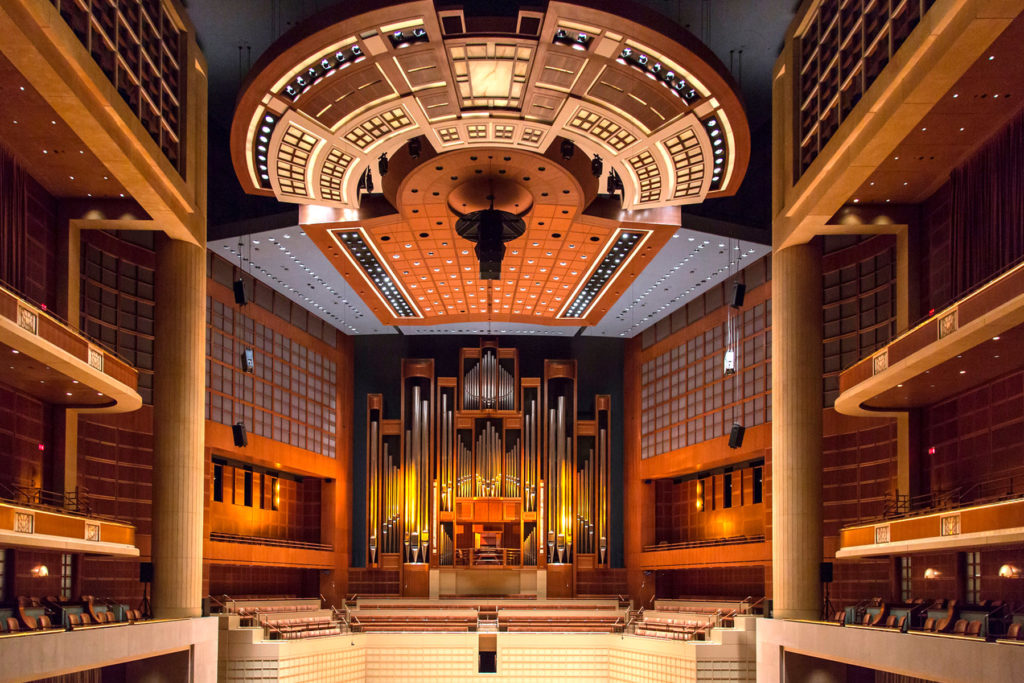 The Lay Family Concert Organ, with its 4,535 pipes, is one of the finest in the world, but it is played so infrequently that Scott Cantrell, writing in the Dallas Morning News, called it "a disgrace to the city." Your next shots come on April 22, with a recital by the renowned Ken Cowan, and then April 26–28, as the DSO does the Duruflé Requiem. mydso.com.
#6 Homegrown Music and Arts Festival
The Homegrown Music and Arts Festival is one of the best annual events in downtown Dallas, with (mostly) Texas bands on two stages at Main Street Garden. Last year featured a reunited Tripping Daisy. This year: Explosions in the Sky, Roky Erickson, Alvvays, and more. May 12. homegrownfest.com.